1 Mar 17

 Quiz Night and Auction of Promises Goodies!

A quick reminder about this Friday's Quiz night and Auction of Promises (3 March, 19:30, Lower Hall). Entry is by pre-purchased ticket only (£12 each) and available in the playground.

If you can't make it but would be interested in bidding in the Auction of Promises, please contact imogenchopra@hotmail.co.uk for more info.

The Auction of Promises will follow the Quiz. Some great promises already made, including: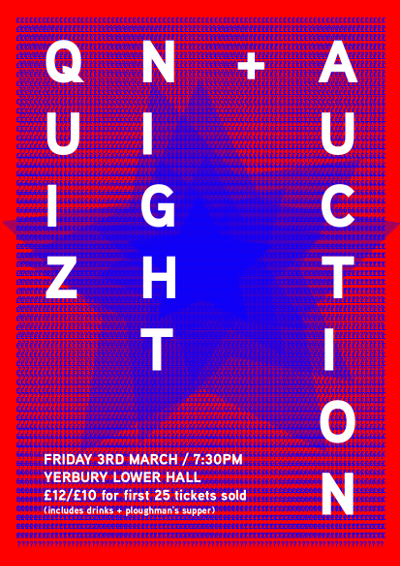 – A hamper of new books to suit the age of your child
– Tickets to see Public Service Broadcasting
– Arsenal tickets
– Private singing lessons
– A floristry lesson
– Weekend tickets to Mad Cool Festival in Madrid
– A champagne dinner for two at Fredericks
– Dinner for two at Kitty Fisher in Mayfair
– A line drawing of your house
– BAFTA Members Private Cinema Screening
– Tickets to an exhibition of your choice at the British Museum and lunch with the Museum's Chairman
– Tickets to the Judge Rinder show and lunch with the Judge himself
– A pair of Rupert Sanderson Summer Sandals
– a Ferian Tote Bag
The teachers have also promised: Several lots of babysitting; Ring the School Bell for a week; Apprentice in the School Office for a couple of lunchtimes; Computer games with Liam and Bob; Bake a cake with Sue; Football with Liam, Rob and others; Dress the Head teacher for a day (within reason!!); Popcorn & movie session for a whole class on the big screen in the Middle Hall; Pizza making with Natalie; and Face-Painting with Phaedra and Antonella.
2017's fundraising focuses on the worthy and necessary … "Bogs and Books"! YPTA funds will primarily be spent on a library project to replenish books in classrooms and in the library as well as the long overdue overhaul of the Reception toilets.
Some tickets still remain – but selling fast.
See you there!
The YPTA
17 Feb 17

 Auction – donations please

This year, at the Annual Yerbury Quiz (Friday 3 March), the YPTA will also be running the very popular "Auction of Promises".

The Auction of Promises and Quiz Night has historically been a brilliant evening and is a fantastic way of raising money for the School.

Cassie's recent email about the very real impact of budget cuts and what this means for our children (a 9.1% reduction in Yerbury's annual budget means a hole of £192,000 – equivalent to 6 teachers!) makes our efforts as parents/carers to raise funds all the more important.

We are therefore making a direct plea to the legendary generosity of the Yerbury parents to make this year's auction the biggest ever!

Are you able to donate something to the auction? Be it a promise of babysitting or to bake a cake, tickets to the football, a tour round a studio, dinner at a restaurant or a weekend in a holiday home – all offers would be very gratefully received.

If you would like to donate something / make a promise, please let Imogen Chopra and/or Chloé Cooper know (either in the playground or by email imogenchopra@hotmail.co.uk and cooper.chloe@yahoo.co.uk).

This school year, the funds that are raised by the YPTA will be spent on replenishing books in classrooms and in the library,  and will also be put towards the long overdue overhaul of the Reception toilets!
10 Feb 17

 Music Night Fundraising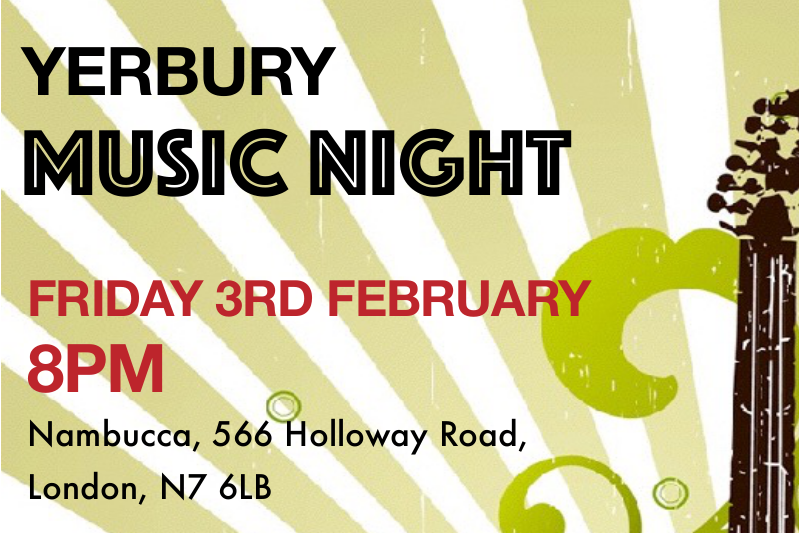 Thank you so much to everyone who came down to the Music Night on Friday 3 Feb. We had many talented parents and friends play their music once again.  It's a shame we missed out on the picture taking to share here but we'll fix that for next year!
We managed to raise £600 from the event which we were very pleased with and 100% of the proceeds will go to kitting out Yerbury's music department. We have an additional £600 to add from last year, so together with this year's takings we should be well on our way to helping Ben (our amazing head of music) with his wish list.
Ben has shared his initial ideas with us ….
A drum kit (for use in the school band and  – in sections – for class compositions/performances etc)
Upgrading and replacement of some hand percussion: tambours, "exotic" percussion (e.g. vibra-slaps, wha-tubes), boomwhackers
A bass guitar for use in the school band
Percussion for small hands – by consultation with Early Years and KS1, some more, good quality percussion instruments that work well for the younger children would be great
1 or 2 sets of handbells – these are colour coded and can be played with special "colour scores" which help with understanding notation
Some extra sharp/flat keys for xylophones to allow the children to play tunes with more accidentals
Add to the funds for the new piano (the sales of the Yerbury CD have already helped towards that)
25 Jan 17

Winter Fair 2016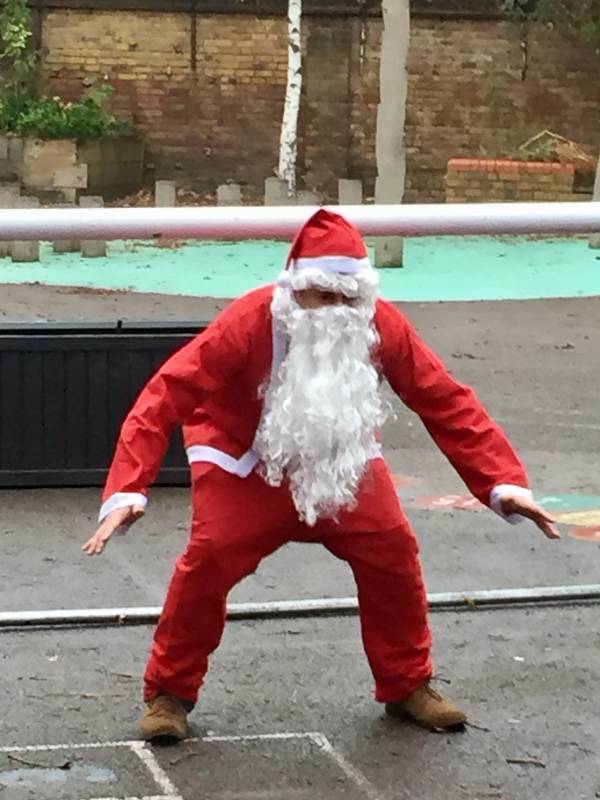 January is upon us and as the grey of winter sets in, our homes, which were once a-twinkle with bright lights and ubiquitous glitter from children's Christmas crafts, now seem exceptionally ordinary. As the shimmering evidence of such happy times now lie packed away into lofts and closets across England, we thought that 2017 could use a little sparkle. Could there be a better antidote to the after-Christmas-blehs than reminiscing about the 2016 Winter Fair? I think not. So drag out your #Elfie jumper (you know you want to), sniff something that smells like pine and let's think back to a happier, more Christmassy time…
The gates to the Yerbury playground swung open wide, welcoming all who entered to a veritable Winter Wonderland. The mixture of angelic choir voices and the unmistakable honk of children playing recorders filled the air with Christmas music that was uniquely pleasing to the ears. A quick wander through the school yard meant discovering a cornucopia of baked goods, Christmas treats and festively themed games tucked away under tents and marquees. Volunteers furiously shoveled popcorn to meet the demands of their consumers while the "Rum Shack" offered flavored milkshakes, hot cups of tea and to warm the hearts of those over 18, an enthusiastic attempt at Winter Pimms. Pulsing with Christmas spirit, the Yerbury playground must have, surely, been visible from space.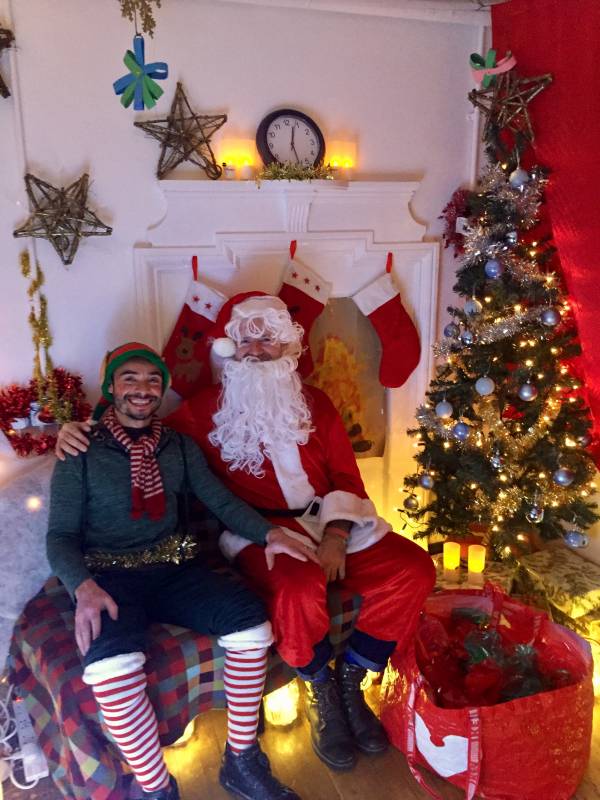 Having sufficiently gorged on goodies, and after a quick trip to the raffle table to test our Christmas luck, the next step was a journey inside through Santa's Grotto. Waiting in the queue was made easy thanks to Santa's lovely elves and their skillfully told jokes made the time fly by! As we ascended the cozy and beautifully decorated stairs to meet the man himself, the excitement was palpable. Upon rounding the last corner, Santa emerged in his red-suited-big-white-bearded glory and oozed genuine Santa-y loveliness. The children were elated to receive a small gift bag from him and he obliged many-a-parent by posing for photos we will all treasure for a lifetime. At the end of the day, a sense of community and accomplishment was pervasive and for many, our Winter Fair set the ball rolling for another festive Christmas season.
Aaaaahhhhhh. That's better, isn't it? Let's not let January and all its January-ness zap our spirits. As many times as you must, slap on a reindeer jumper and relive this wonderful day again and again until it's next year and we do it all once more!
The proceeds of our efforts will be used towards replenishing book stocks at our school in order to create more opportunities for our children to explore and develop a love for reading. A giant thank you to everyone who helped make this year's Winter Fair such a massive success. The enthusiasm and support from our parents, carers and friends make these events not only amazing for our school but also enjoyable for the wider community!